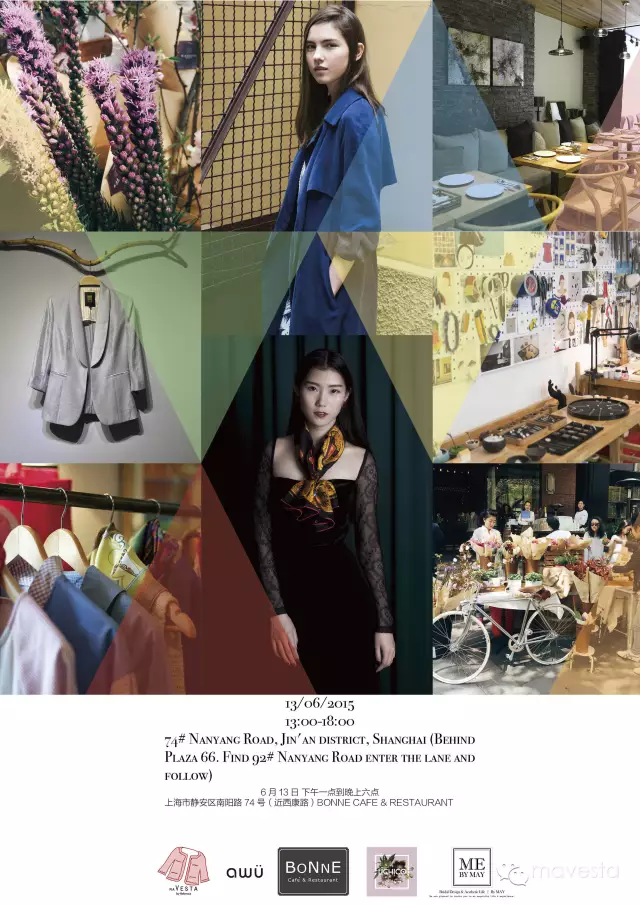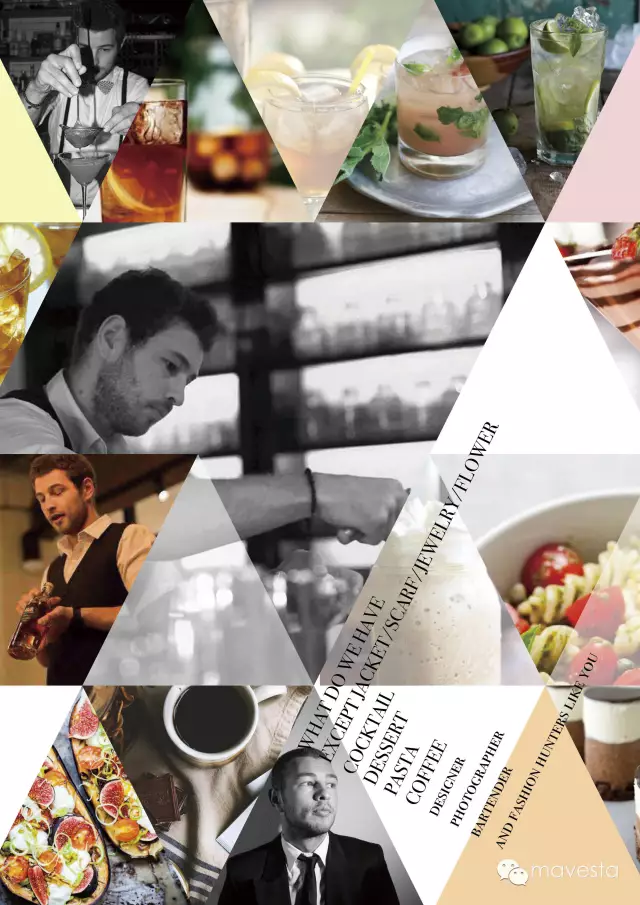 We wanted to create a different market, where people can come and enjoy their afternoon with a quality drink and meet the designers behind those unique brands. That's why we choose BONNE. It's more a meeting point than a real market ! An exchange between cultures..
Design, Flowers, Drinks, Food, Music..What else do you need on a nice Saturday afternoon in Shanghai ?
我们的目的是创造一个与众不同的集市,或一个聚会,大家在这里可以享受到优质的鸡尾酒,欣赏设计师的作品,享受一个美好的午后。所以我们选择了bonne,这是一个中西文化交流的地方。设计作品、花卉、美酒、美食、音乐,你还能去哪里过这样一个美丽的下午呢?
Let me introduce them to you :
---
BONNE Café ——"闹中取静"
坐落于上海市静安区南阳路西康路路口的小巷子里,典型的老上海的房子改造成的弄堂咖啡。静安区南阳路74号, 近西康路
BONNE Café and Restaurant – A cosy Paradise behind Plaza 66
Bund-style quality in Jingan, minus the high prices
The first clue that tiny back-alley Bonne Café is no off-the-peg Wagas wannabe is the bread. Warm, thick slices of complementary rosemary focaccia, fluffy as pillows and studded with orange zest and black olives, appear on the table seconds after we arrive, paired with fresh chopped tomatoes and olive oil served with a tiny spill of reduced balsamic vinegar.
Located down the end of a lane behind the Portman Centre, it's central yet easy to miss – another reason why we like it. Inside, it's a relaxed affair. The space fits around six tables of inexpensive blonde wood with comfy cushions in grey-beige tones, all offset by watercolours of cats on the walls. It's baby friendly too, with high seats for tots. And in fine weather, the rustic wooden table on the back patio is a pleasant little oasis from the Nanjing Lu crowds.
Bonne Café's menu focuses on simple Italian and continental classics. Chef's recommendations are chalked up on the board daily: pan-fried scallops (168RMB), beef pie with goose liver (188RMB), lobster rice (188RMB). The all-day menu runs from Mexican nachos (58RMB) to a smoked salmon sandwich (68RMB) with capers and mascarpone, with four pan-Asian dishes along the lines of pork curry with rice thrown in….
74 Nanyang Lu, near Xikang Lu, Jingan District
静安区南阳路74号, 近西康路
Take a look to TimeOutShanghai Review for more info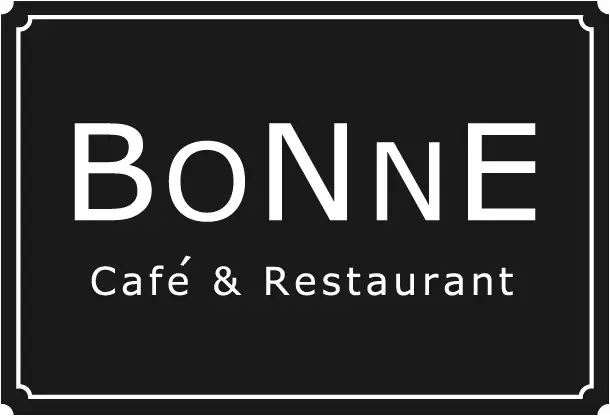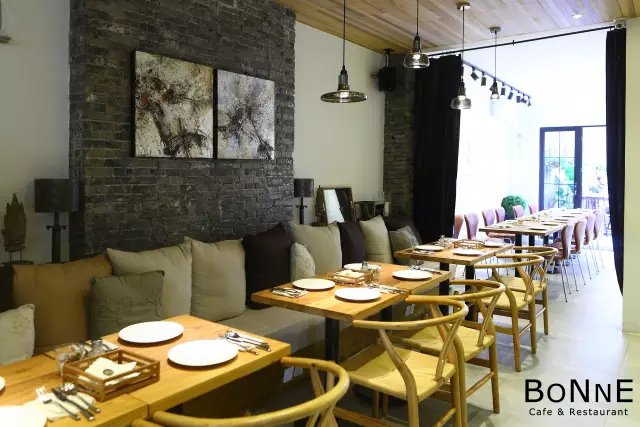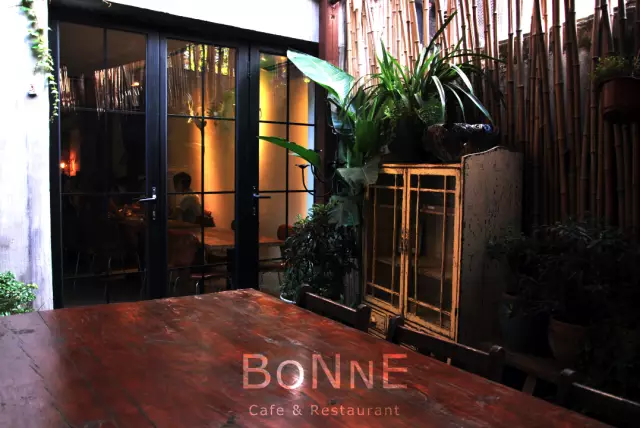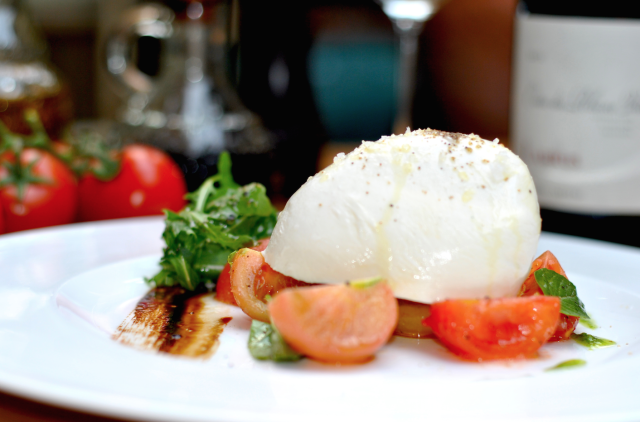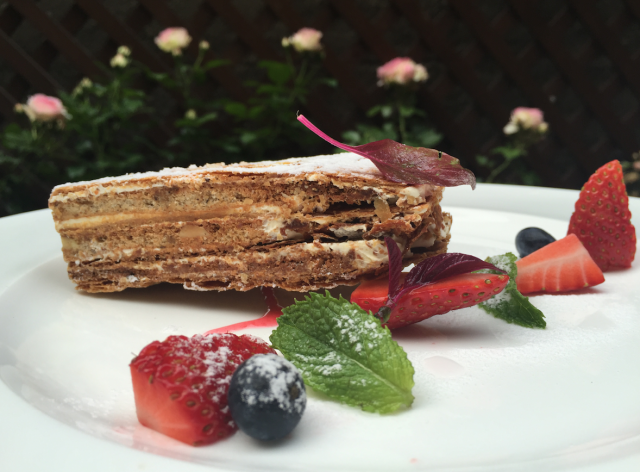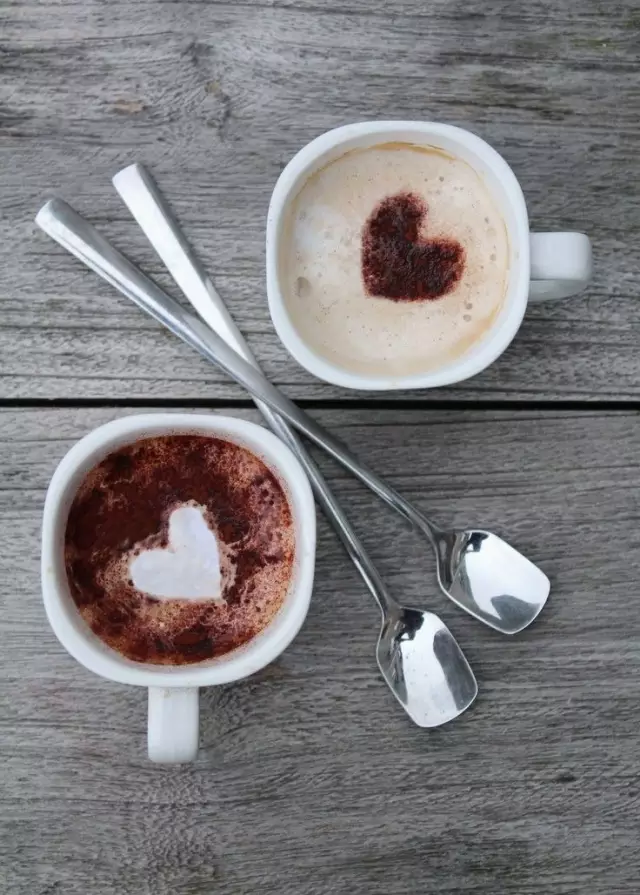 ---
MaVesta by Rebecca – 来自意大利的手工定制
设计师Rebecca拥有意大利和法国双重国籍,引入意大利订制的精髓,用亲民的价格,提供最上乘的质量
MaVesta by Rebecca – Your Unique Jacket
French and Italian Designer Rebecca created her brand : MaVesta, in October 2014. She specializes in jackets for women. Her concept is to offer her clients the opportunity to create a unique jacket only for them. As each customer can choose shape, material, color, accessories…and so on. An Haute Couture service at a Pret a Porter price.
Already well known in Europe and growing on Asian market. Don't miss the oportunity to meet her!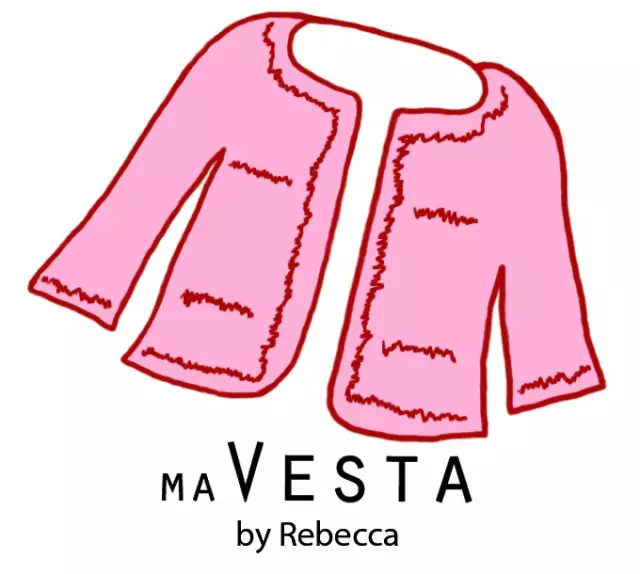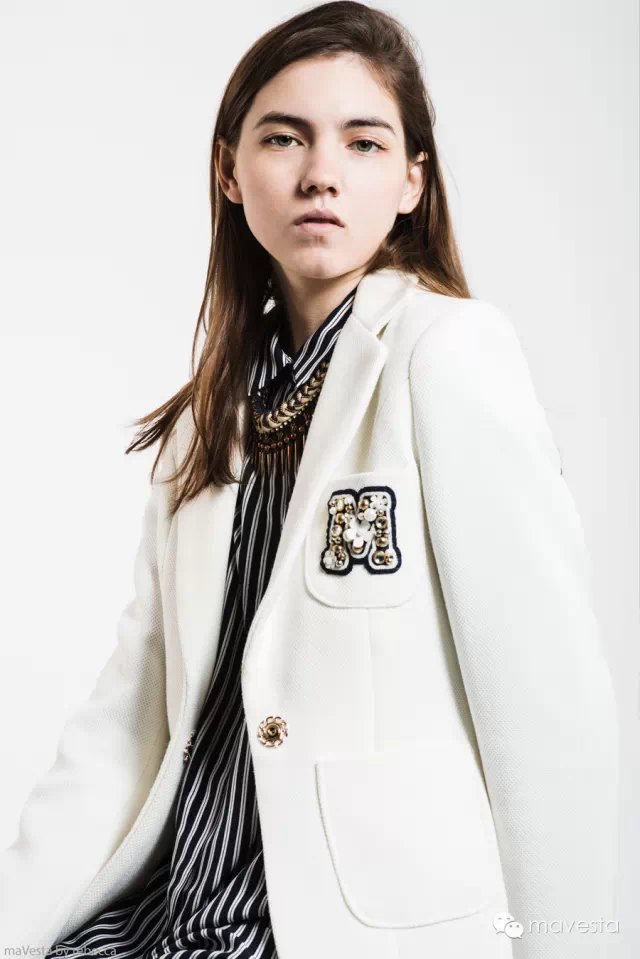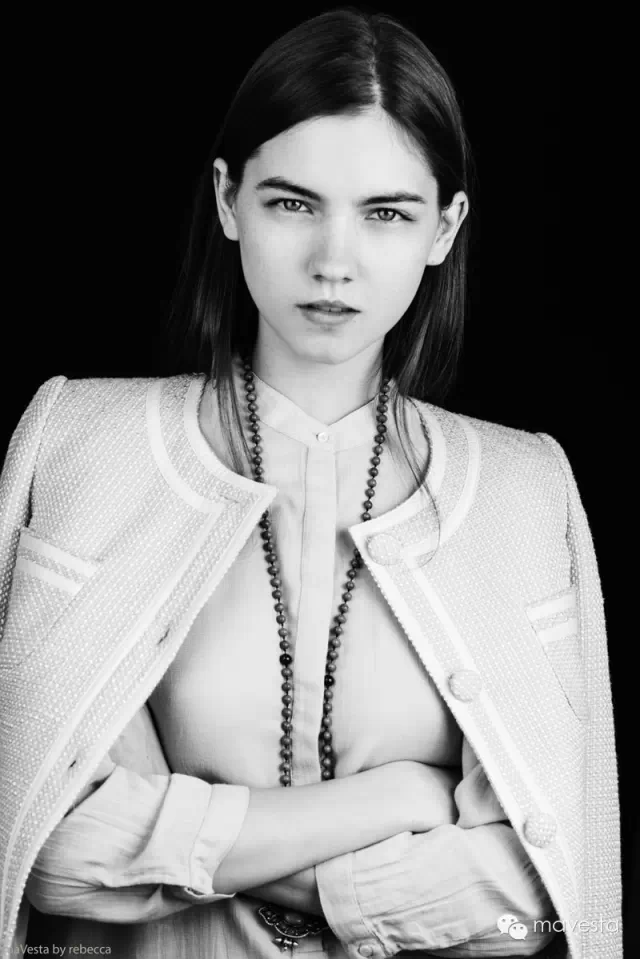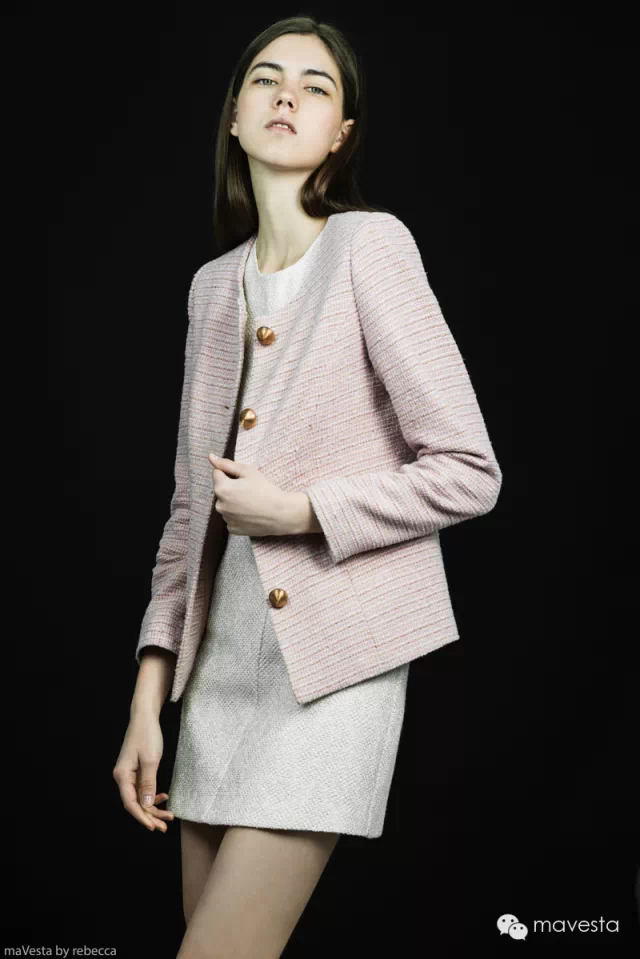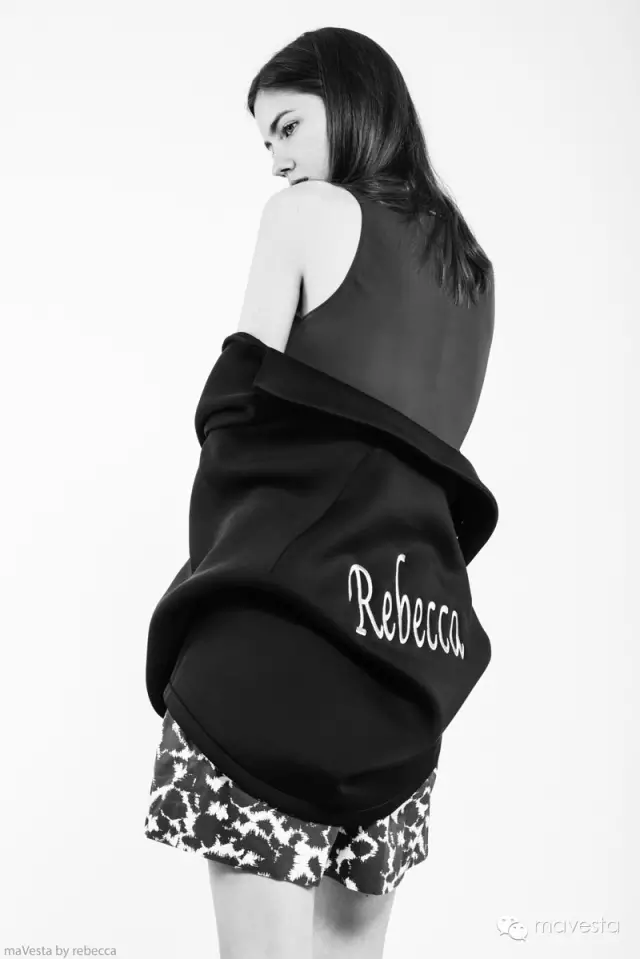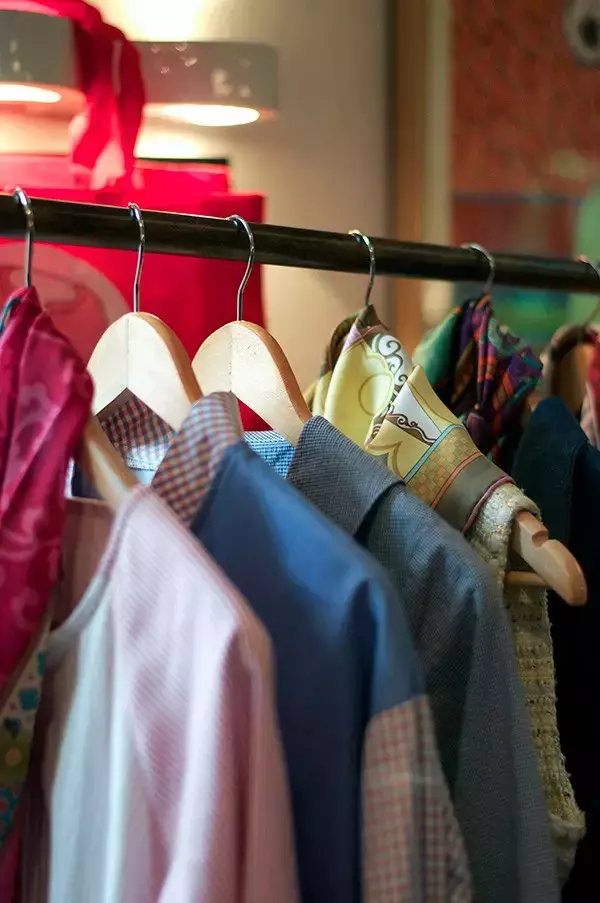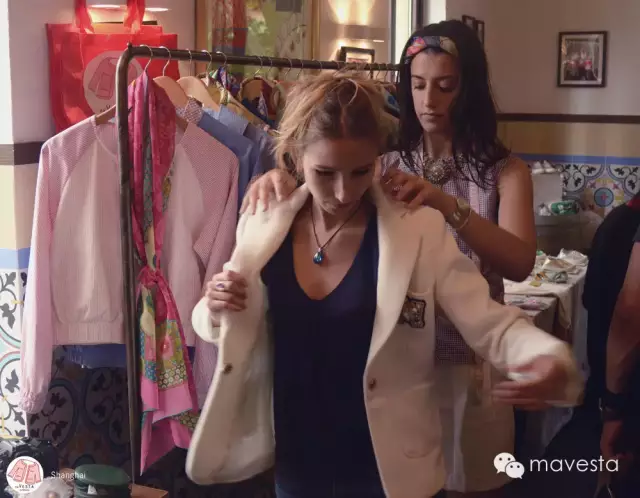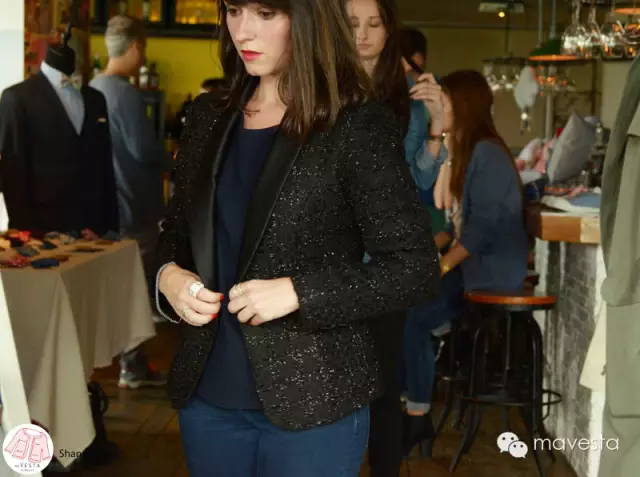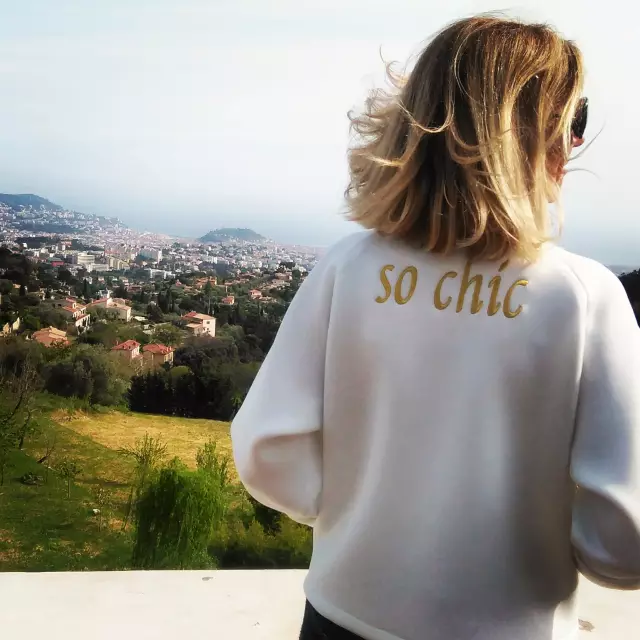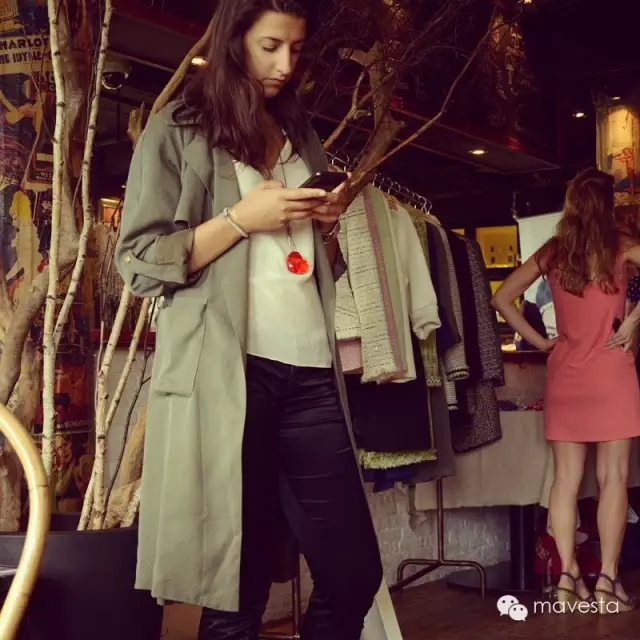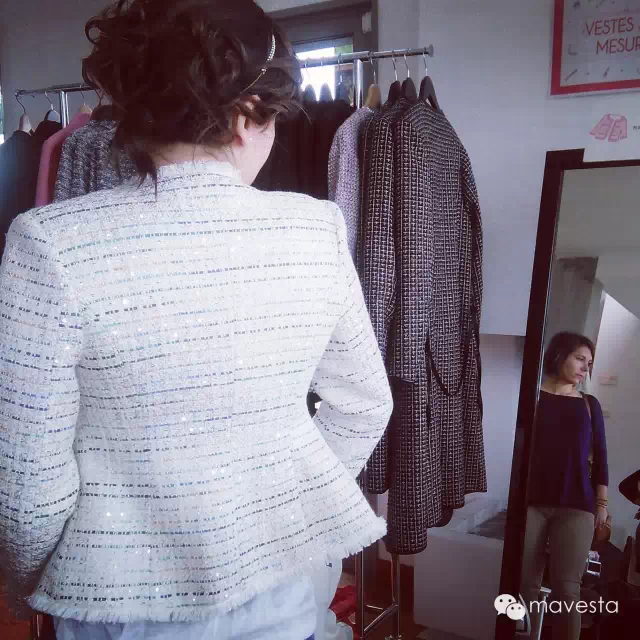 ---
Lichico伶巧 —— 在细微处开花
2011年创立,2015年推出第一个高级丝巾品牌,品牌特色鲜明,坚持手工绘画和制作。
Lichico Ling Qiao – Details change your Look
Found in 2011, lauched the first scarf collection in 2015.
Specialized in beautiful and unique handcrafted paintings and artworks. The perfect young and fresh Carré composed of Chinese drawings.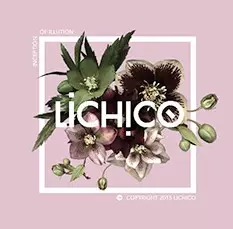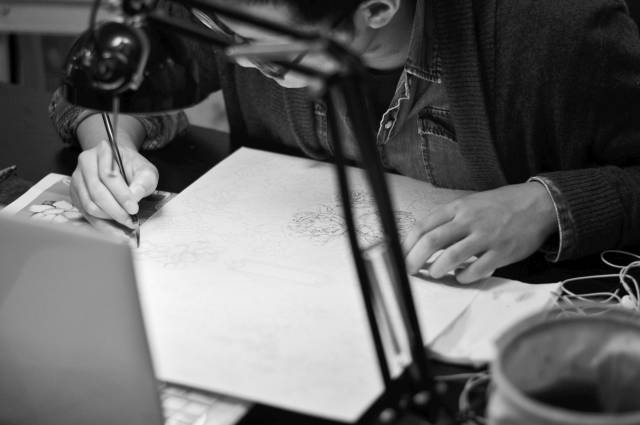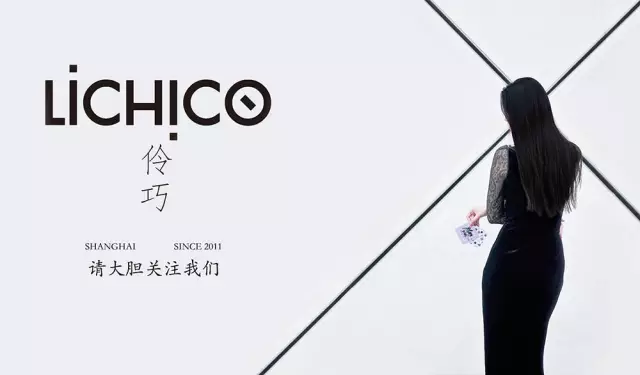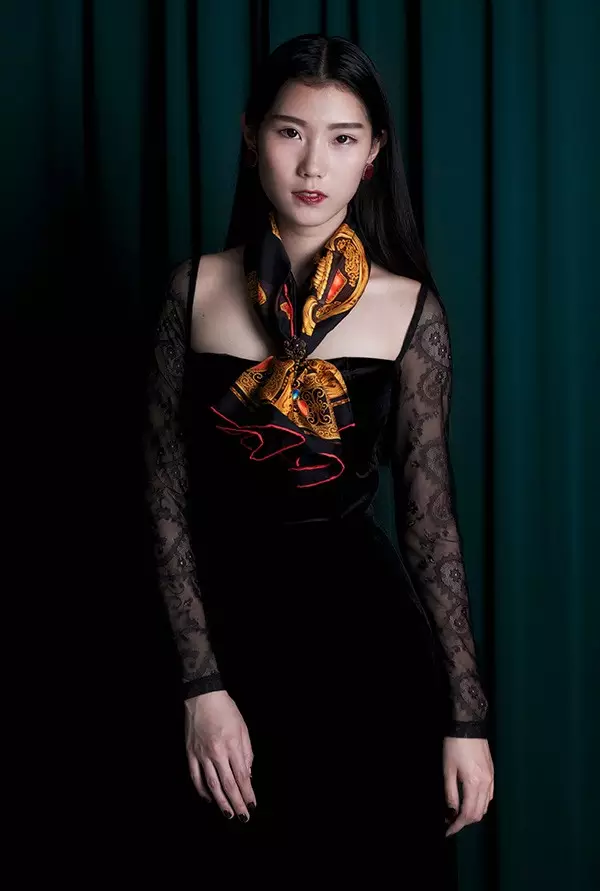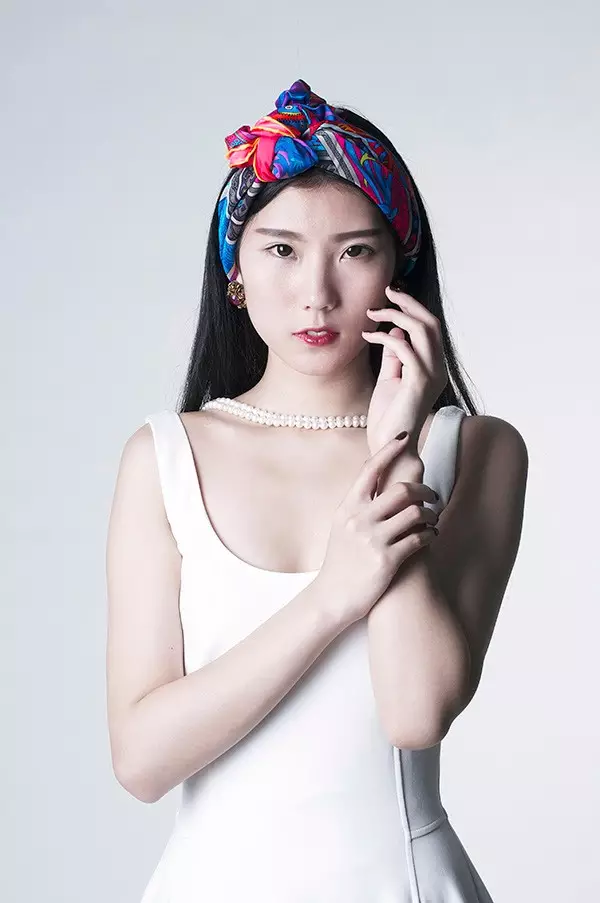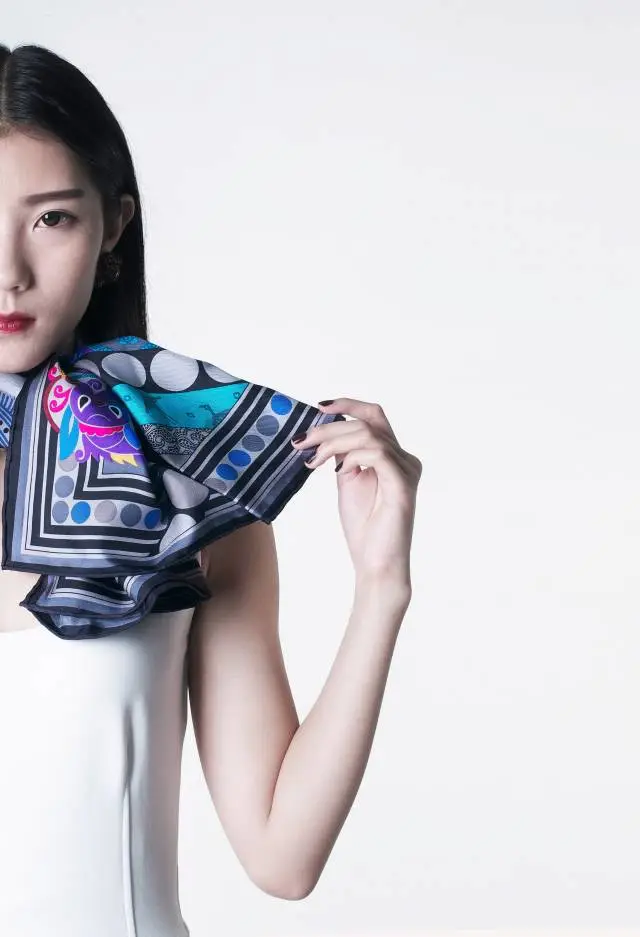 ---
Z. JOY 悦 —— 你的风格是一场独奏
Z.JOY 拥有十二年的服装定制经验。现代经典的设计风格,主打真丝、羊绒等面料,以独特的剪裁为客人提供个性化的专业定制服务。
Z. JOY 悦 —— Your style is a solo
Z.JOY have 12 years custom experience. Modern and classical style. The main fabrics as silk, cashmere with unique tailoring provides professional customized service.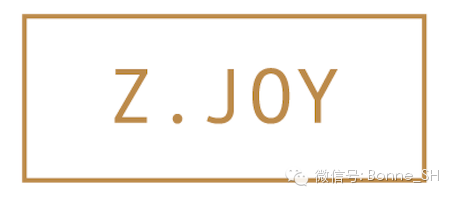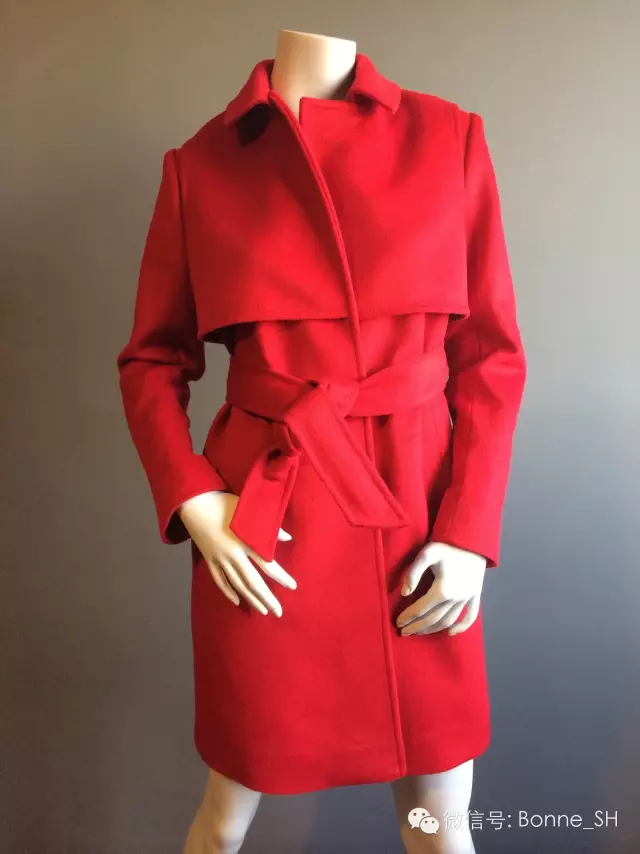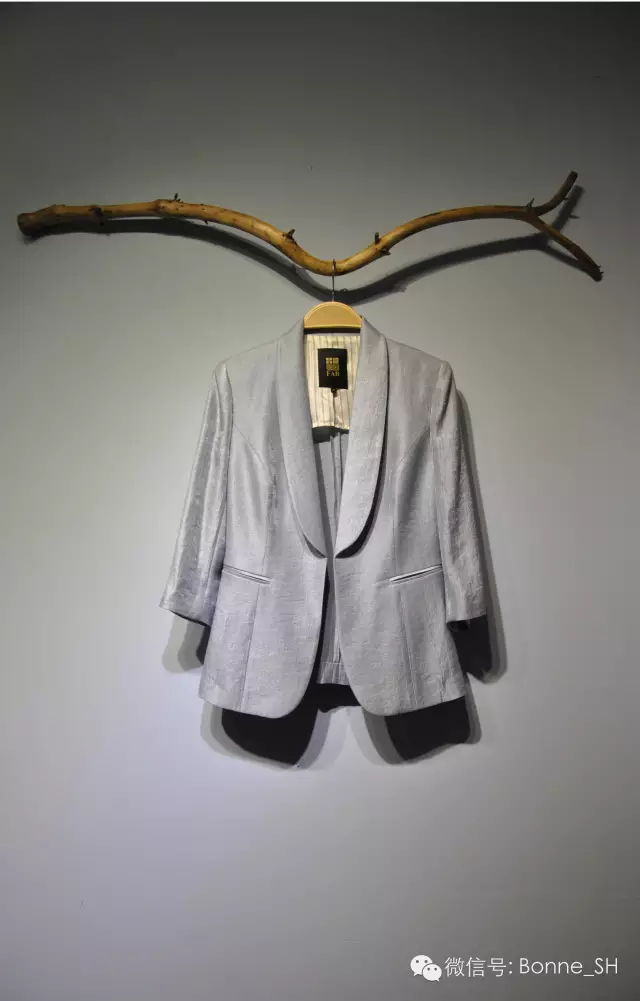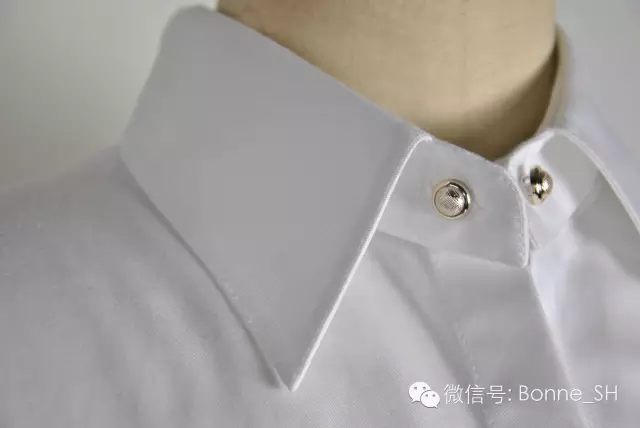 ---
AWÜ – one of a kind
加拿大珠宝设计师品牌,于大自然、视觉艺术、建筑艺术中寻找一切创作灵感。
AWÜ – one of a kind
A multi-disciplinary fine jewelry brand founded in 2014 by Canadian design artist Angie Wu.
A constant exploration of the natural world as well as archetypes.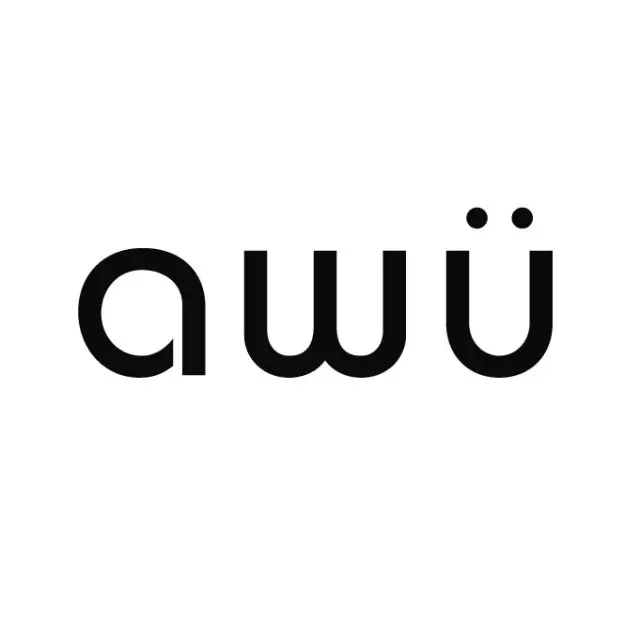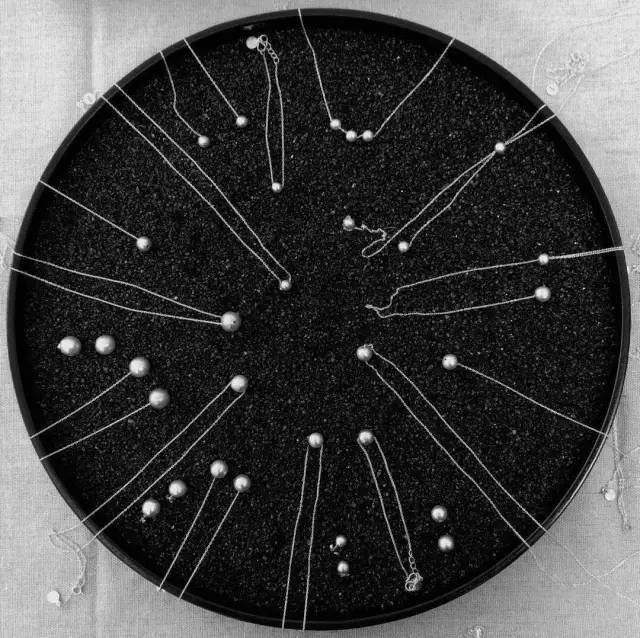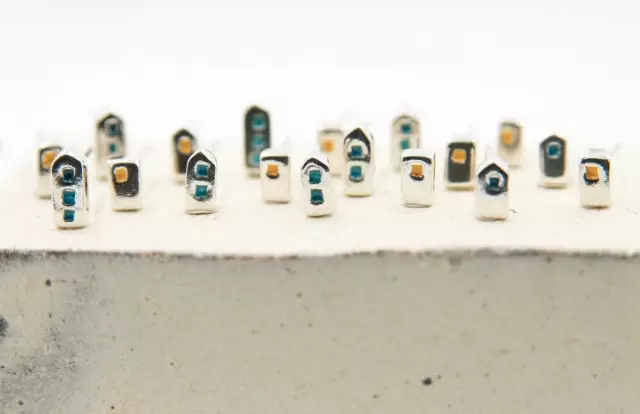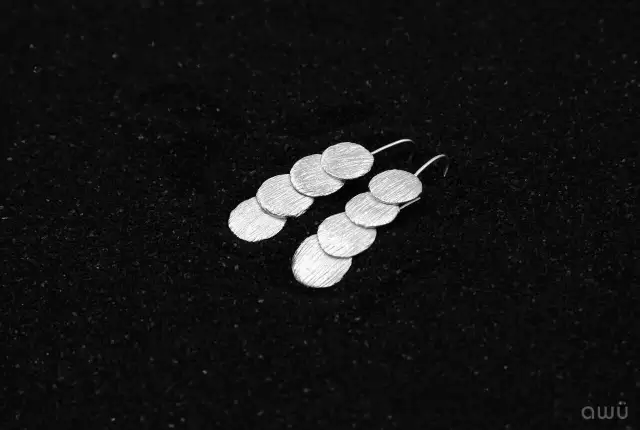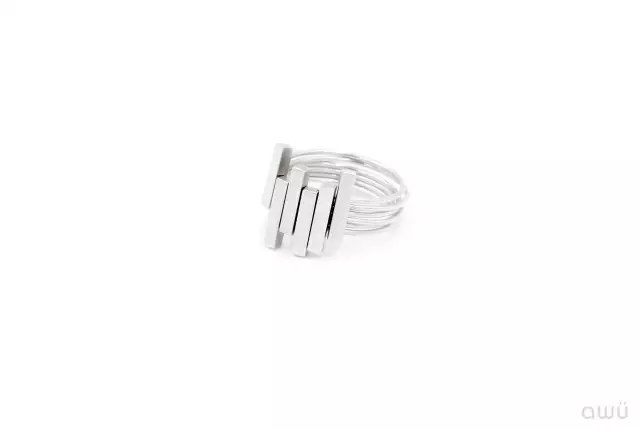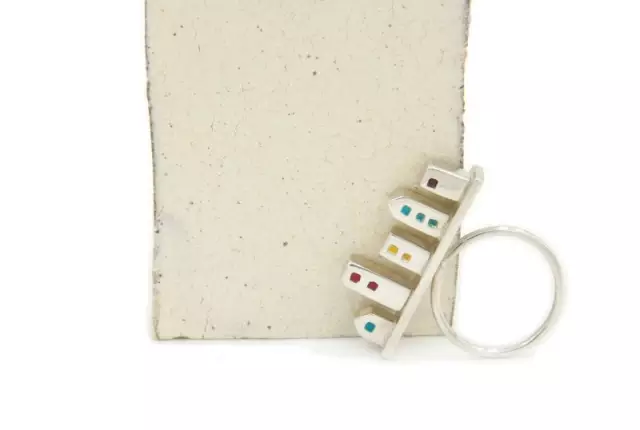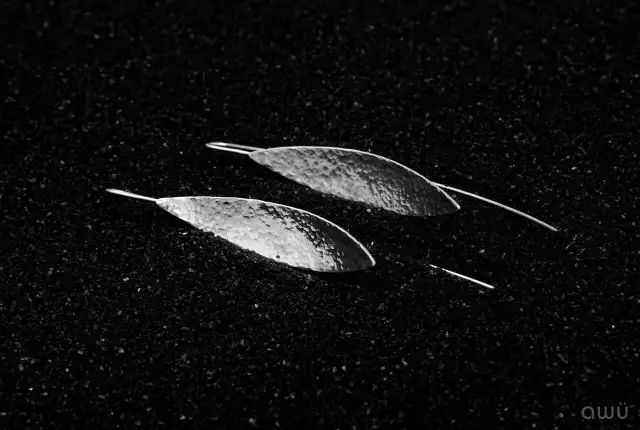 ---
ME BY MAY– Lifestyle
Bridal Design & Aethetic Life
Lifestyle brand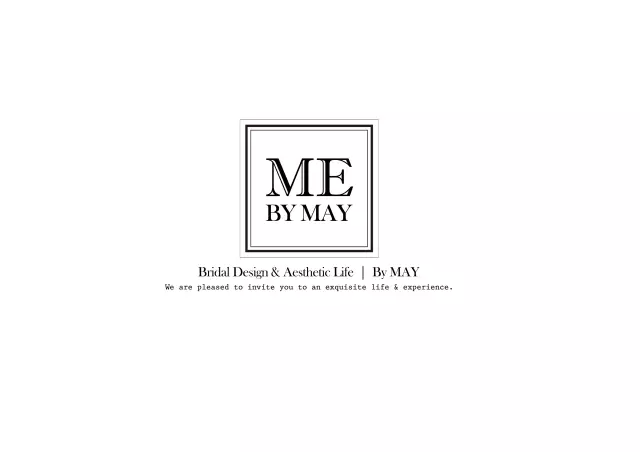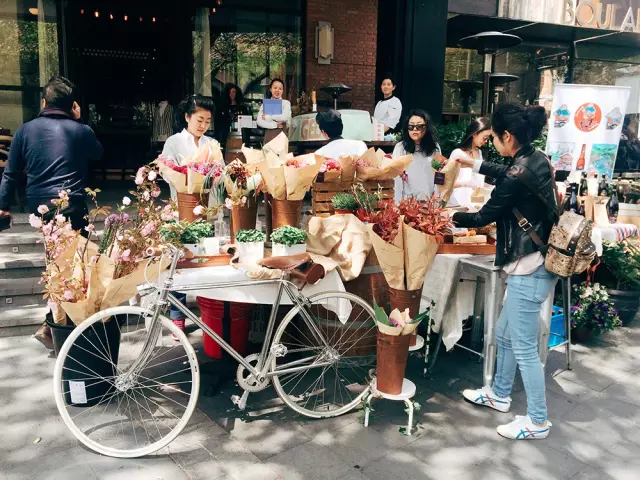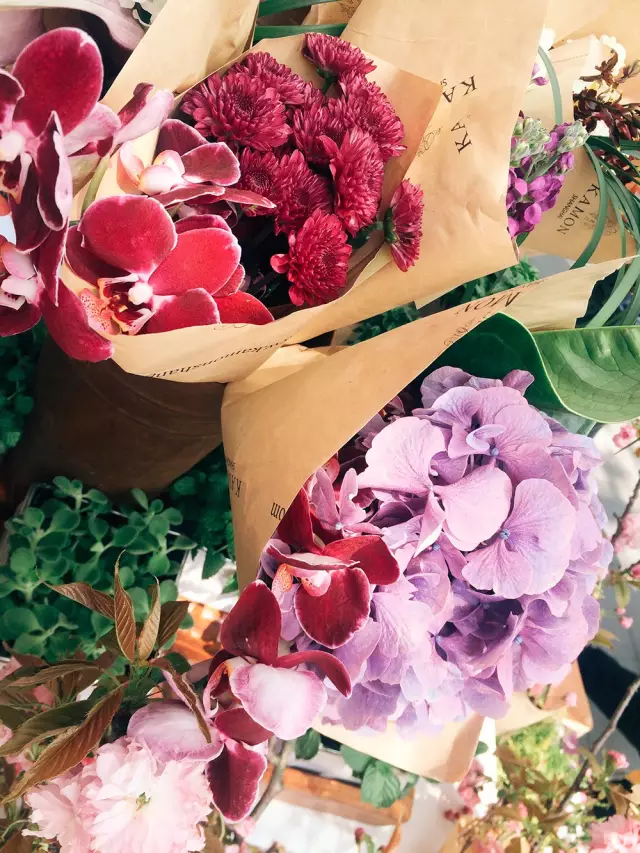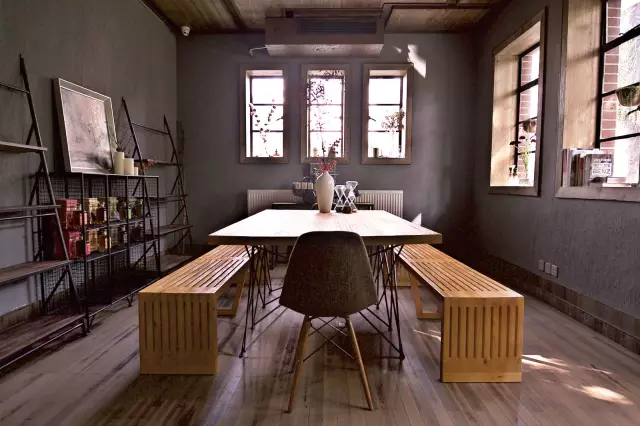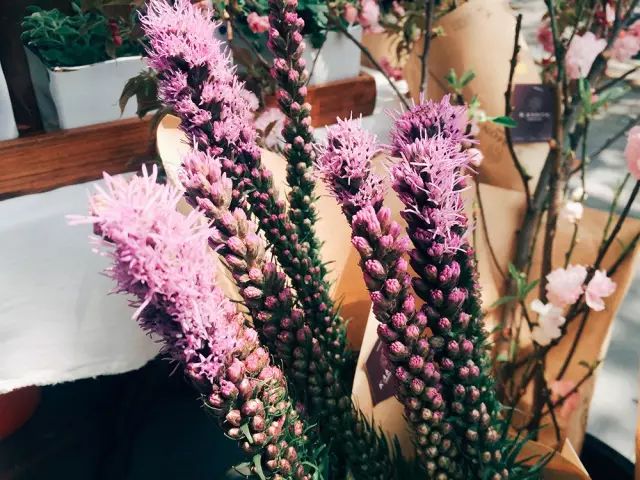 ---
ALEXANDRU AVRAM – Special Guest BARTENDER
Alex will delight us all the afternoon with fresh and summer cocktails prepared and chose by him. This awesome bartender takes his origin and background from Rita & Cocktails – Milan, the first cocktail bar who opened 13 years ago in the beautiful and well know zone of Navigli.
Since 2 years in Shanghai, he has been consultant for different cocktail bars and brand ambassador of FAIR and LUCANO.
Come to discover his amazing Cocktails…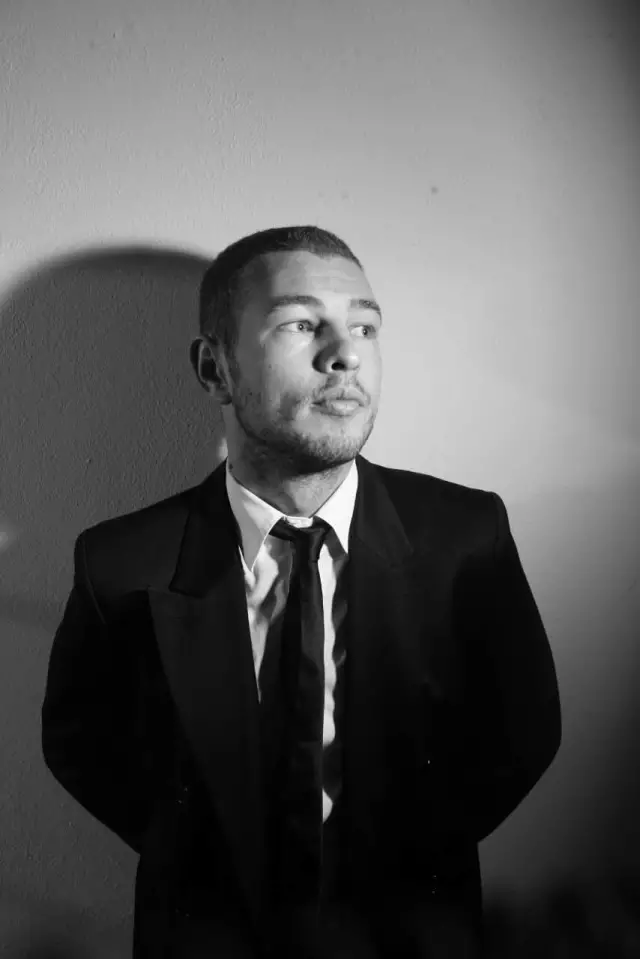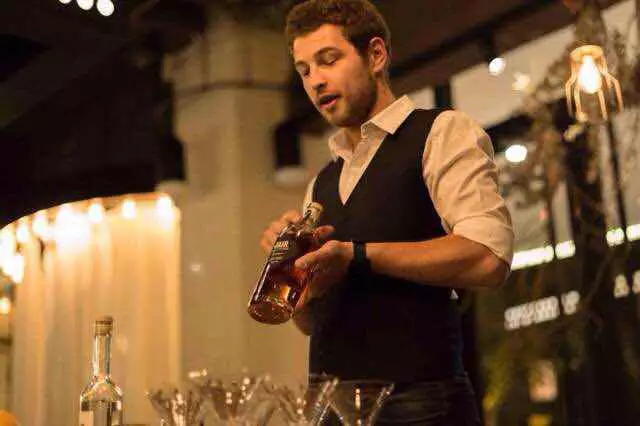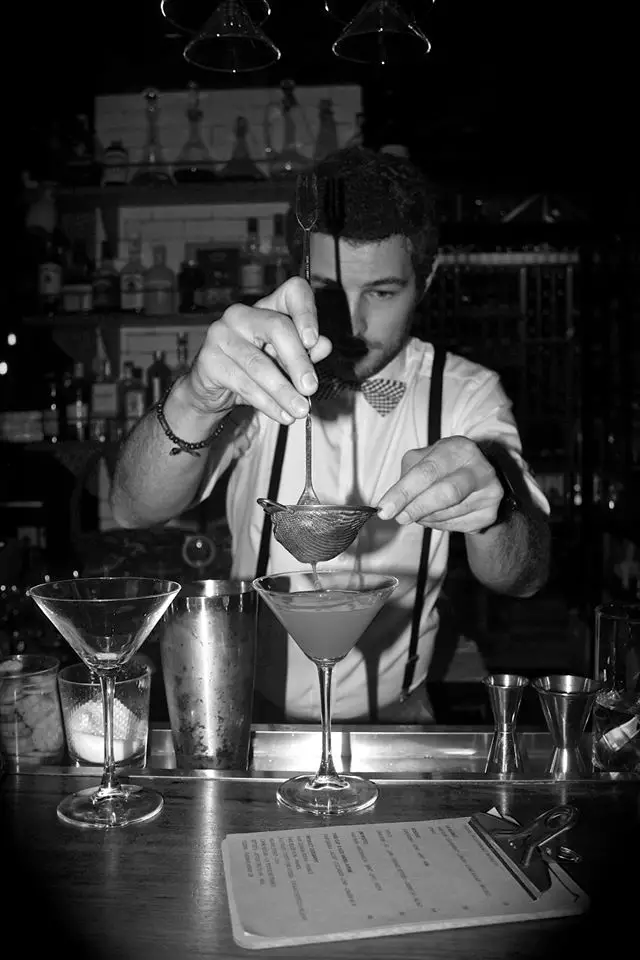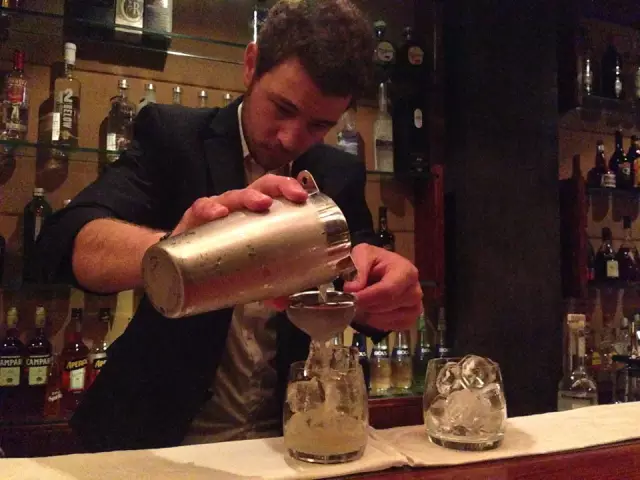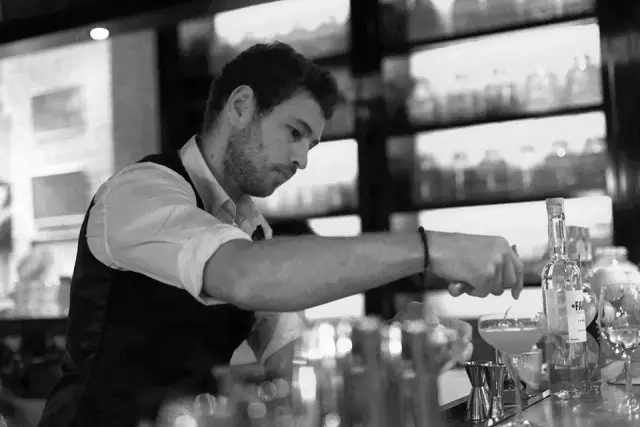 ---
BRUNO MARQUES – DJ
Bruno will create a playlist only for our event !
DJ producer and sound engineer qualified at S.A.E. (School of Audio Engineering) in 2009, has his first approach to the house music as a young boy and quickly becomes passionate to the club culture. This is how the musical research -that will bring him to uncover the secrets of the clubbing world at 360- takes place. Collects a countless number of records and subsequently his sets switch from deep to tech-house pinching beats of minimal and techno.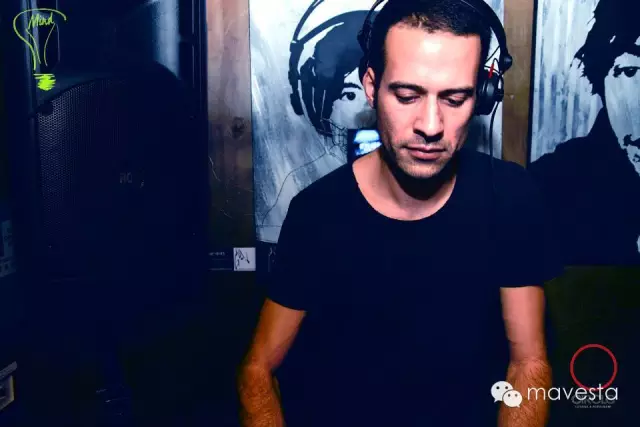 Since 2012 he joins the crew iParty -dancemore, dancebetter- that organizes wandering underground parties in Milan. Together with his friends Flatless he shares a creative space named Prassede Studio, magic hangout spot for djs and music producers. Renowned dj in Milan nightlife, plays as resident in Kat Club, Circle Club, Tecnicolor and spins records at the coolest parties and after-parties like Strike, Hoover, Million, Q21, Mojo Night.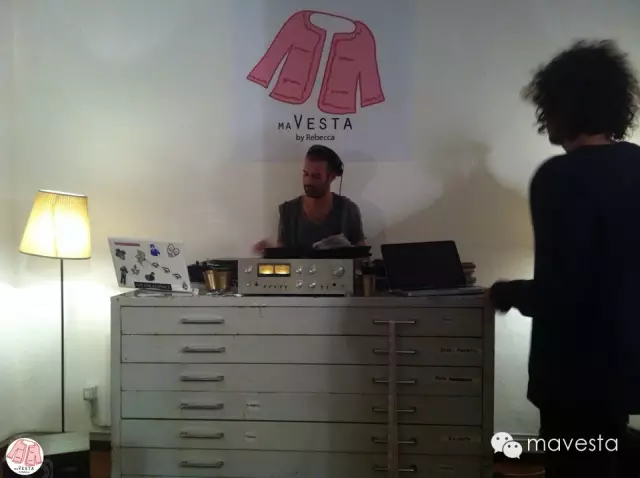 ---
SO..YOU KNOW WHERE TO GO THIS SATURDAY AFTERNOON..AND DON'T BE EGOIST..TELL IT TO YOUR FRIENDS!!
不能再错过这次机会了,快来感受一下充满时尚气息的派对吧!